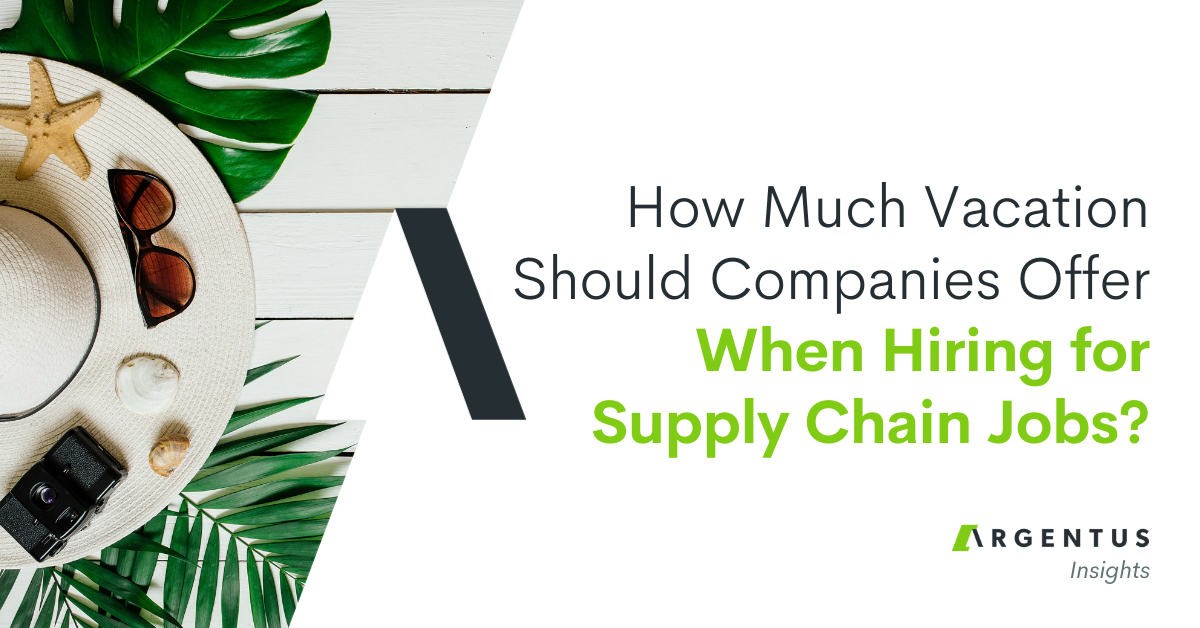 Exploring paid vacation in Supply Chain: How much should companies offer? How much should candidates expect? Here's our advice for how to be more strategic about using vacation incentives in hiring.  With summer just around the corner, thoughts tend to turn to...
read more
Sign up for Argentus' Market Watch newsletter
It only takes a moment. You'll receive low-volume, high-impact market insights from the top specialty Supply Chain recruiters including: Salary Information, Supply Chain industry trends, Market Intelligence, personal branding tips and more.