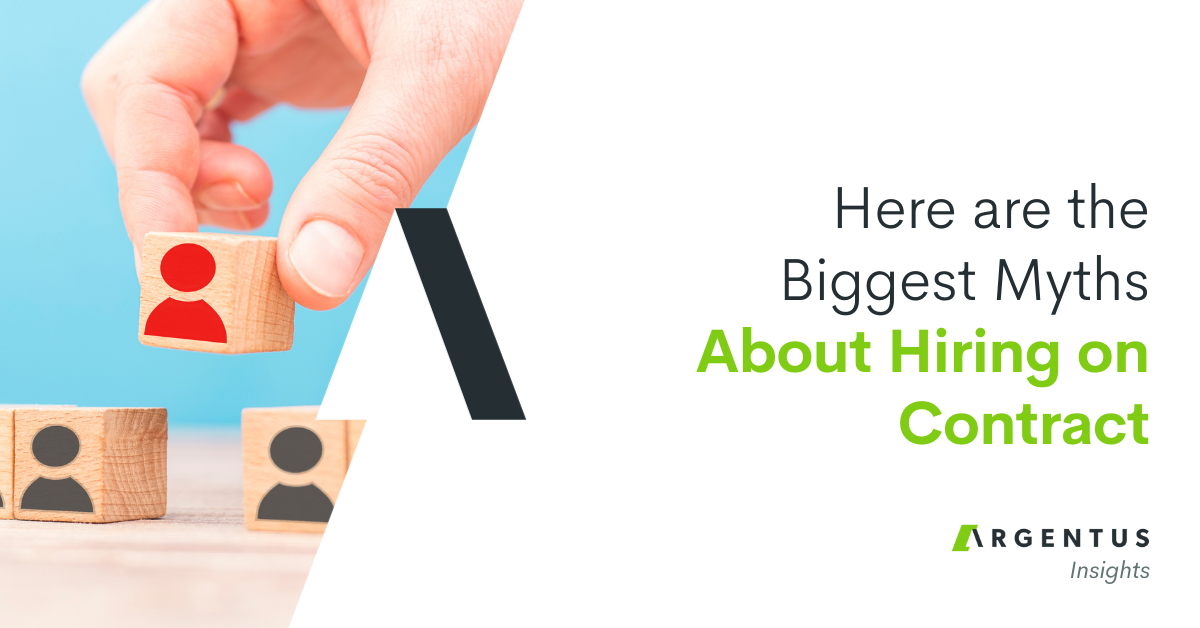 Contingent staffing has taken off for corporate roles. But there are a few persistent myths about hiring people on contract that cause companies to leave value on the table.
read more
Sign up for Argentus' Market Watch newsletter
It only takes a moment. You'll receive low-volume, high-impact market insights from the top specialty Supply Chain recruiters including: Salary Information, Supply Chain industry trends, Market Intelligence, personal branding tips and more.