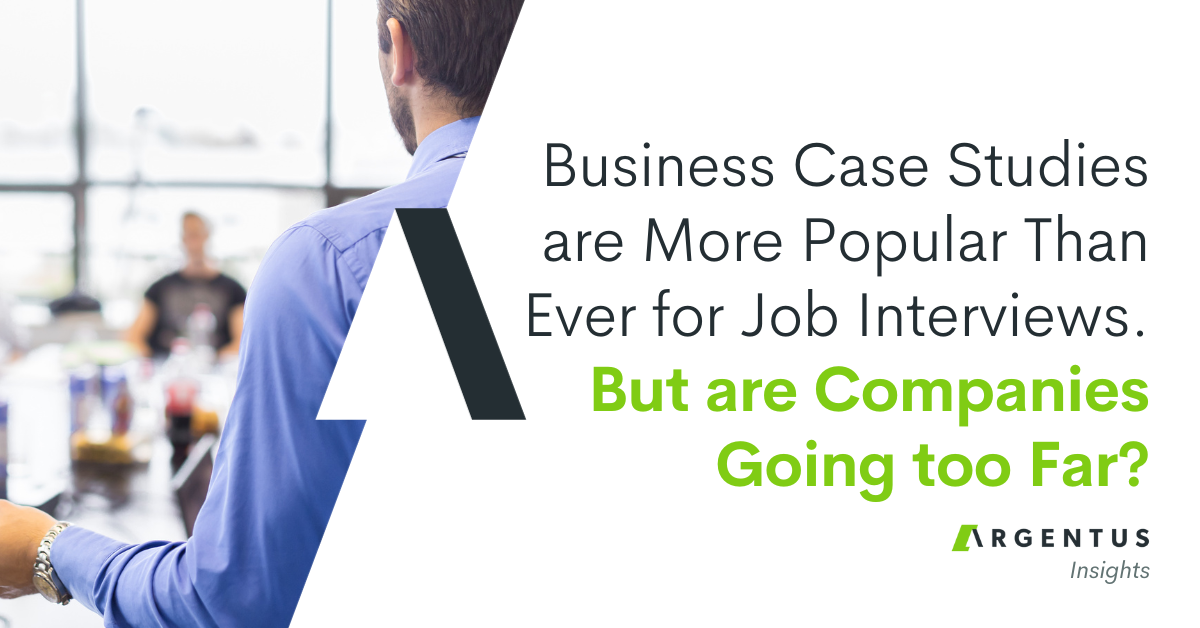 Case studies have become an important tool in the hiring toolbox. But when companies ask candidates to complete complex case studies, unpaid, do they risk losing out?
read more
Sign up for Argentus' Market Watch newsletter
It only takes a moment. You'll receive low-volume, high-impact market insights from the top specialty Supply Chain recruiters including: Salary Information, Supply Chain industry trends, Market Intelligence, personal branding tips and more.