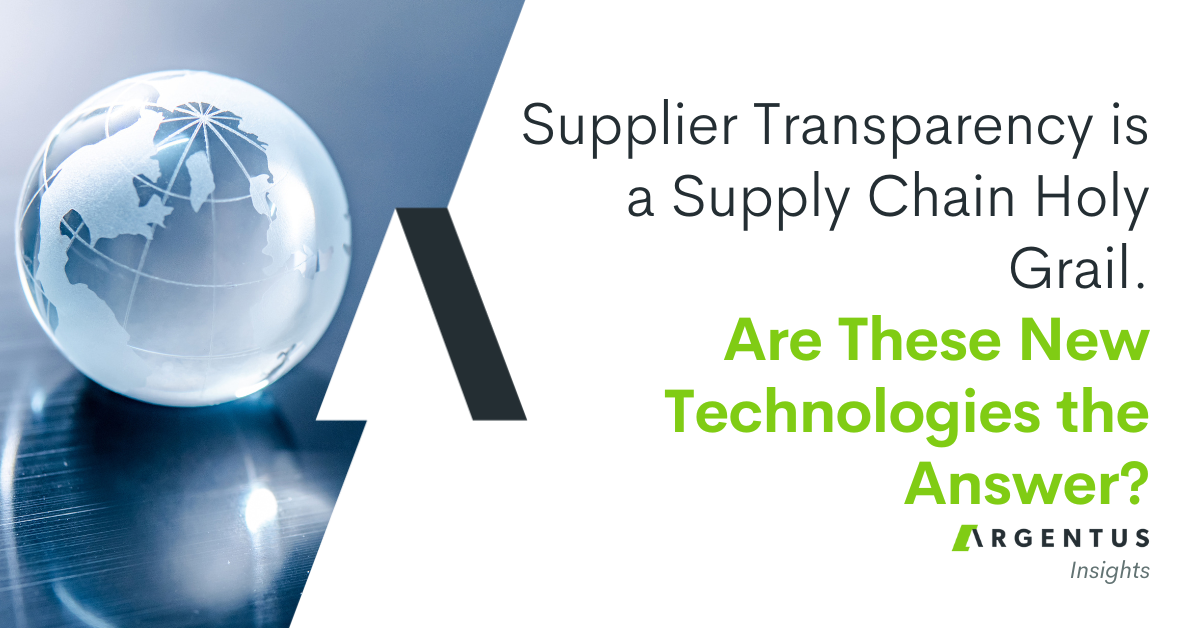 A host of new technologies are offering the promise of something that's long been a goal for supply chains everywhere: true transparency. But it's easier said than done. Like any capability that you might try to develop, it comes back to people.
read more
Sign up for Argentus' Market Watch newsletter
It only takes a moment. You'll receive low-volume, high-impact market insights from the top specialty Supply Chain recruiters including: Salary Information, Supply Chain industry trends, Market Intelligence, personal branding tips and more.