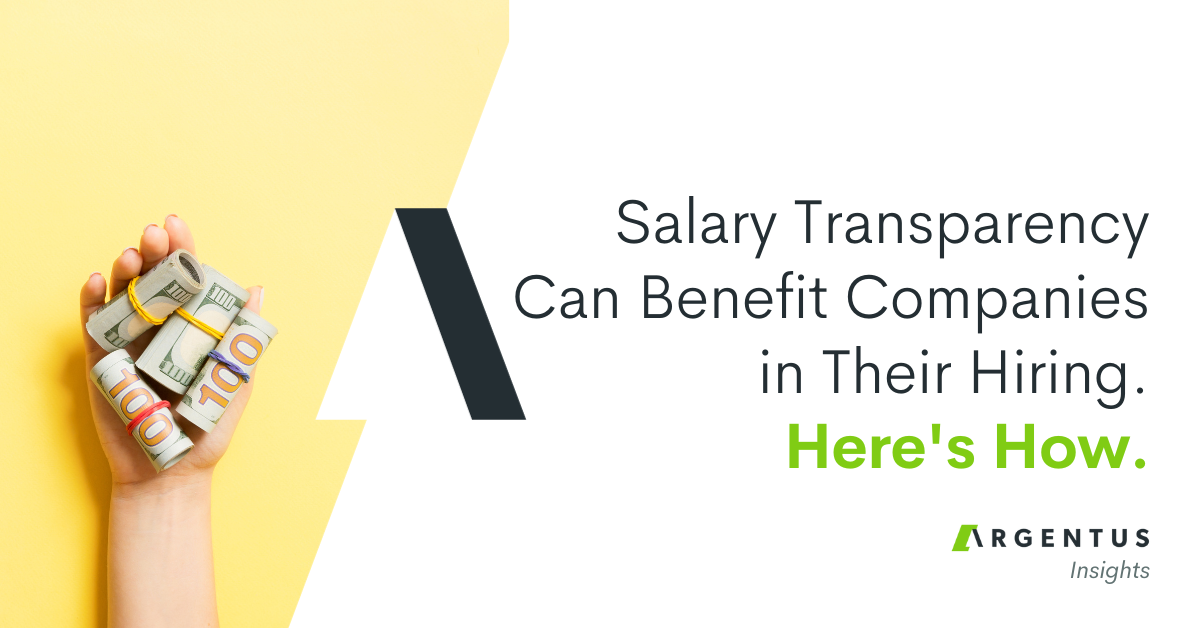 New regulations have people talking about being more transparent around salaries, but some employers have been resistant. Here's why salary transparency can also help employers secure top talent.
read more
Sign up for Argentus' Market Watch newsletter
It only takes a moment. You'll receive low-volume, high-impact market insights from the top specialty Supply Chain recruiters including: Salary Information, Supply Chain industry trends, Market Intelligence, personal branding tips and more.