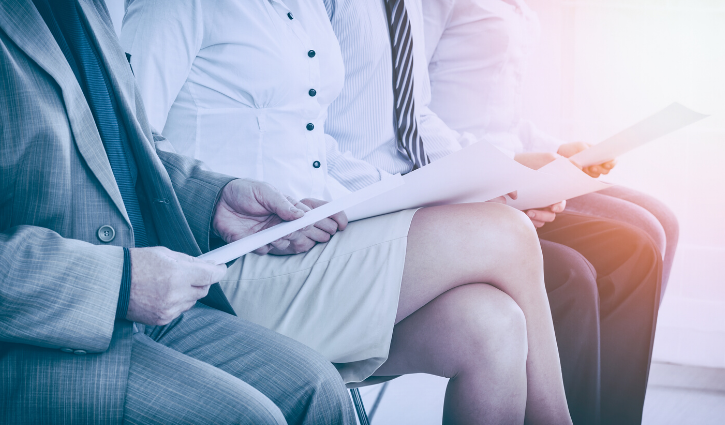 Today, a spotlight on how some companies are using flexibility and innovation to bolster their Supply Chain hiring in an unprecedented time.
Since March, Argentus has had to adapt, like most companies across the world. We've switched to remote work to promote social distancing, and pivoted our practice to the new normal, helping companies secure the best Supply Chain talent to help them deal with the immense challenges during this difficult time.
But as we detailed in our initial COVID-19 update, beyond a new working style and different client needs, not much has changed. We've continued working with clients across industries on impactful roles, and continued to offer content through the Argentus blog exploring the rapid changes in the world of Supply Chain Management – as well as the talent implications.
In the immediate aftermath of COVID-19 being declared a pandemic, many companies froze their hiring as they worked to pivot their operations. It's not that the Supply Chain roles have disappeared – they're still very much in play at many companies – but more that organizations have had bigger fish to fry in the short term. They've had to pivot operations to physical distancing, reallocate internal resources, and fight fires on the ground in a country where 71% of companies reported some form of Supply Chain disruption.
But not all companies put hiring on the back burner. Recognizing that hiring is a core function – especially for a skillset as critical as Supply Chain and Procurement, given the challenges – many of our clients kept their process moving. These clients pivoted to video interviews to avoid losing precious momentum, considered open start dates, and started new roles remotely – all flexible methods to bolster their Supply Chains bench strength.
Today, we wanted to write this post to highlight some of these companies, and some of our biggest recruiting successes during the pandemic. We hope it showcases some of the flexibility and innovation that you can adopt in your own hiring process, in this moment when reopening has many hiring managers considering their options.
Senior Manager of Quality for a Global Brand
This search began before the pandemic started, but the way it played out says a lot about how companies have pivoted their hiring during this time.
This was a universally-recognizable brand in the food industry, with a need for a Quality specialist within their Supply Chain leadership organization. They needed a senior individual to act as a key brand steward and leader for food quality, interacting with stakeholders along the Supply Chain to make sure that their excellent brand reputation was upheld from the perspective of food safety and other regulatory concerns.
They tapped Argentus in early March to fill the role, and we immediately reached out to some senior Quality individuals in our network with experience at other top brands. After identifying some strong prospects, this client began the interview process – and then the pandemic happened. They took a pause from hiring to retool their operations, but recognized that this was a critical role. After identifying a strong Argentus candidate, they moved forward with references, background checks, and offer. By agreeing on a future start date, this client was able to secure this critical piece of the talent puzzle, while still having time to adjust to their ongoing situation on the ground.
6 Coupa Analysts for a Renowned Canadian Food Production Company
This organization has a strong emphasis on Procurement, with a diverse, global team. They had just undergone a strategic Procurement transformation towards a Source-to-Pay (S2P), Procure-to-Pay model using Coupa, and had a need for administrators to help manage the ongoing implementation. Specifically, they needed people with deep expertise with Coupa Procurement software, who could interact with functional stakeholders and global Procurement team members to drive engagement with the platform and solve issues as they arose. They also needed individuals to work as Analysts to ensure that the new system was working smoothly, working to migrate suppliers from the old system.
This client reached out to Argentus to source these six individuals for six-month contracts (to start). Similarly to the above story, this began before the pandemic. But recognizing that the success of their digital transformation was paramount, this client remained committed to the process after shifting to remote work. Contract searches are a bit different than permanent: the pool of candidates is smaller. Given that most individuals won't make the jump from permanent to a contract job (unless it's a very senior role), the challenge is often to source individuals who are between roles.
Within a week and a half, Argentus reached into our network to source a number of candidates for the positions. The client conducted onboarding remotely, and all six of these contingent staff are now active, working remotely. Because this client was committed to executing this transformation, they incorporated flexibility into their hiring process and were able to protect the momentum they'd built.
Senior Category Lead for a Fast-Growing Cannabis Company
We first began adding Cannabis as a recruitment focus when it became clear that rapidly-scaling companies needed Procurement and Supply Chain expertise from similar industries. Last summer, we blogged about our initial work for this client as we helped them build out their bench, and develop a highly-strategic Procurement function from scratch. Now, they had a need for a Senior Category Lead within their Marketing category.
This client has always prioritized Procurement experts with not only deep category experience, but the ability to work in a fast-paced, entrepreneurial culture. They need people who are highly strategic in their approach to sourcing, but who are also able to work within a certain amount of ambiguity to drive results. This search began in early April, well after the pandemic began. True to their corporate culture, this client was flexible and streamlined in their hiring process, conducting interviews with candidates remotely. We forwarded several profiles from our network of strategic high performers (mostly within like industries such as Consumer Goods, and Food and Beverage). After a few rounds of interviews with senior leadership, they extended an offer to a highly seasoned Category lead from a multinational renowned for their Procurement function.
For our money, they showed that you can accomplish the full lifecycle remotely and remarkably quickly – provided you have a partner tapped into the most strategic Procurement professionals in your corner.
---
This is just a snapshot of some of our clients' biggest successes during this time – and hopefully it gives a sense of what's possible, even under these extraordinary conditions. As always, reach out to us at recruit@argentus.com if you have any immediate hiring needs in Supply Chain or Procurement, or if you want to develop your hiring strategy around reopening.